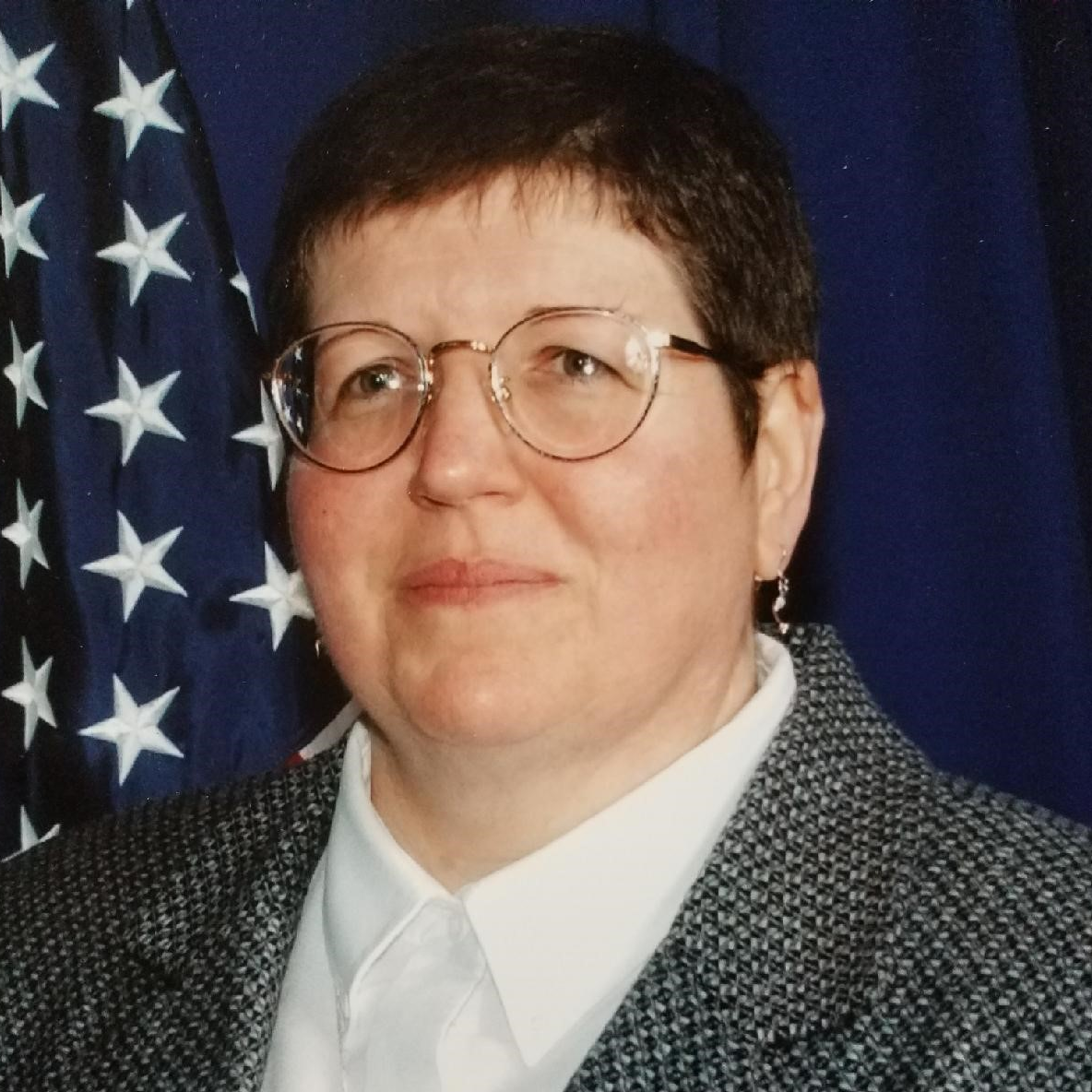 Estelle M. Martin '77
Estelle Martin '77 was born and raised in Hagerstown, MD. She came from a working class family. Both of her parents worked when she and her older brother were in middle and high school. Her dad was a maintenance man, and her mother was a bookkeeper for a local CPA. The highest level of education her dad achieved was a high school diploma, while her mother was able to attend business school for two years after graduating from high school. As Estelle recalls her childhood she said, 'We did everything as a family. My brother and I never went without anything we needed."
In order for Estelle and her brother, Alfred (Al) to attend college, her parents were able to gather together enough funds to send them to Hagerstown Community College for two years. Estelle and Al both participated in the work study program to help subsidize the expenses of attending both Hagerstown Community College and Frostburg State College. However, this was not enough money to complete their college education. They both applied for and received senatorial scholarships to complete their studies at FSC. Following in their mother's footsteps, they both majored in business administration with a concentration in accounting. [Note: FSC did not offer a major in accounting at the time.] After graduating from FSC, Estelle went on to a very successful and fulfilling career of 38 years with the federal government in the Departments of Transportation (Auditing), Defense and Treasury (Contracting).
During the last 15 years of her career, Estelle established the Ira and Paula Martin Endowed Scholarship in memory of her parents to honor the sacrifices they made to ensure that she and Al were able to attend college. "I wanted to provide students in my hometown community the same opportunity my dad and mom gave my brother and me. I know without financial assistance my parents gave us, the work study program, and the scholarships we received, we would not have been able to attend college. My intention for this scholarship is to reduce the financial burden of attending FSU on students from my hometown area selecting to major in accounting."
Estelle is currently retired and remains active with the FSU Alumni Association and is FSU's representative on the Alumni Association-International of the University of Maryland.