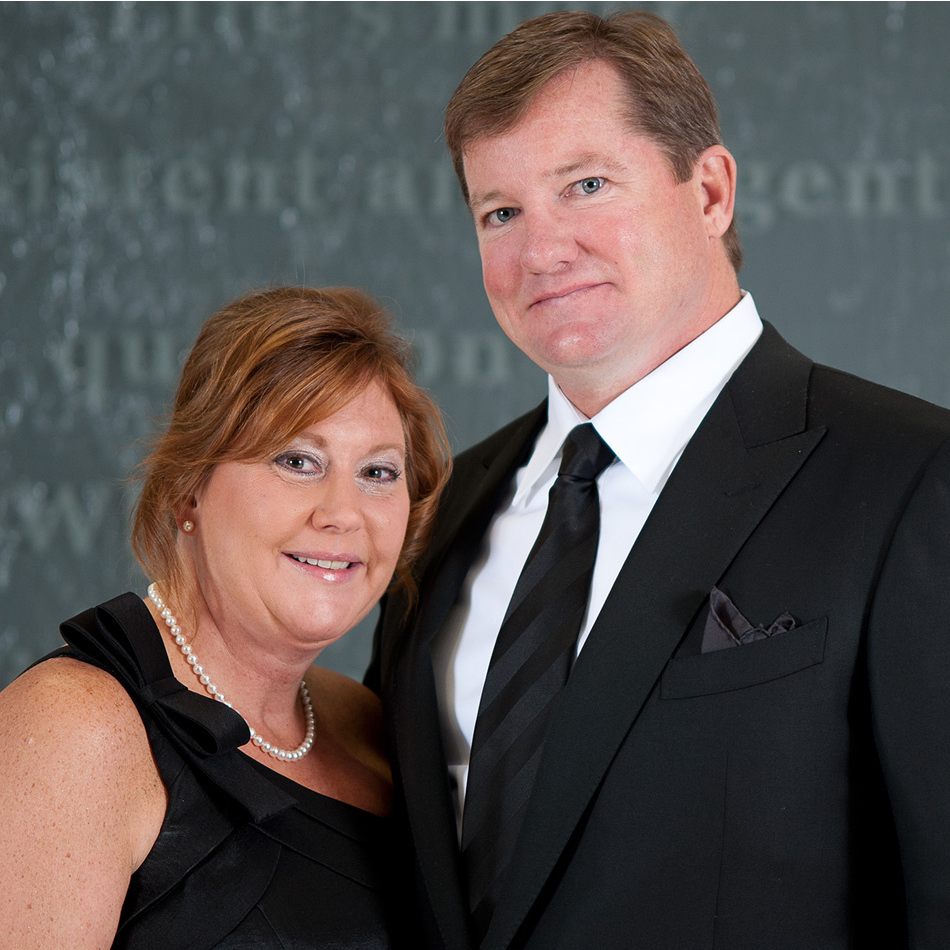 Brian '83 & Connie Mattingly
Foundation Key for Alumnus Building Relationships and Business
(Published Fall 2015) Just like building a stable company, Brian Mattingly '83 knows that success is constructed upon a strong foundation. Yet the president and owner of the excavation company Goldin & Stafford also knows when a top-down approach is necessary. His Marriott Marquis D.C. Convention Center Hotel project was the first in Washington, D.C., using construction methods to build a high-rise from both the top and bottom simultaneously, digging 95 feet deep using caissons to stabilize the building in the swampy underbelly of the District. He traveled to Boston to study the construction method himself before his team executed the plan. The four-star, 14-story hotel opened in May 2014. The parallels are undeniable in Mattingly's D.C.-based excavation company and his active involvement with FSU. "I always felt Frostburg was instrumental in giving me a solid foundation that I could use to go into business, and I felt the need to give back and continue to see the University prosper," the Cumberland native said.
Mattingly, now a Howard County, Md., resident, bought out the founding partners of Goldin & Stafford to become the sole owner and president in 2007 after being a longtime partner in the firm. Part of the foundation of that success is having a work-life balance, thanks to wife Connie and his four children, Joseph, Erin, Karrah and Ryann. "I'm able to stay significantly involved in the business. At the same time, I make sure I balance that being a father for my four children," Mattingly said.
Mattingly is a member of the FSU Foundation Board of Directors, named the University Program Council office in the Lane University Center and established the Brian and Connie Mattingly Presidential Merit Scholarship for incoming freshmen or transfer students who excel academically and demonstrate financial need. It's just a small way he can keep ties to his native Allegany County while working in the nation's capital, recognizing the quality of students and workers who come from the region. "People in Western Maryland always had a passion and a hard-work ethic and a community spirit that has not been found anywhere else in the state," he said.