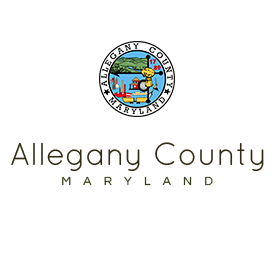 Allegany County Board of County Commissioners
On Jan. 16, Allegany County Commissioners Michael W. McKay, Creade V. Brodie, Jr., and William R. Valentine and Frostburg State University President Jonathan Gibralter signed a memorandum of understanding establishing the Allegany County Opportunity Scholarship at FSU, benefiting students from Allegany County and funded by revenues to the county from the Rocky Gap Casino Resort.
The commissioners have designated 25 percent of the revenue the county receives to benefit Allegany County students attending FSU. The funds, paid quarterly, will establish a pass-through scholarship through the FSU Foundation, Inc. No less than 90 percent of those funds will be distributed to local students each year, with the remainder, if any, to be placed in an FSUF Allegany County Opportunity Scholarship Endowment Fund.
"I cannot emphasize enough how forward-thinking and innovative this plan is," Gibralter said. "The Allegany County Commissioners deserve the thanks of those many, many Allegany County residents who can now anticipate being able to follow a path of higher education that had previously been out of reach. The possibilities for those students and this county will increase exponentially."
Fewer than one in five Allegany County residents, 16.3 percent, has earned a bachelor's degree or higher. The county ranks 22 of 24 of Maryland's 23 counties and Baltimore City.
"The commissioners want and need to educate our youth at the collegiate level right here in Allegany County. The Allegany County Opportunity Scholarship is a positive step to help accomplish many goals," Commissioner Valentine said. "This encourages population retention and growth, enhances the quality of the local workforce for current and prospective employers and supports economic development and the associated prosperity it creates."
[Published 2014]